Capitol Hoops 2017 Player Rankings – Class of 2020 – TOP 60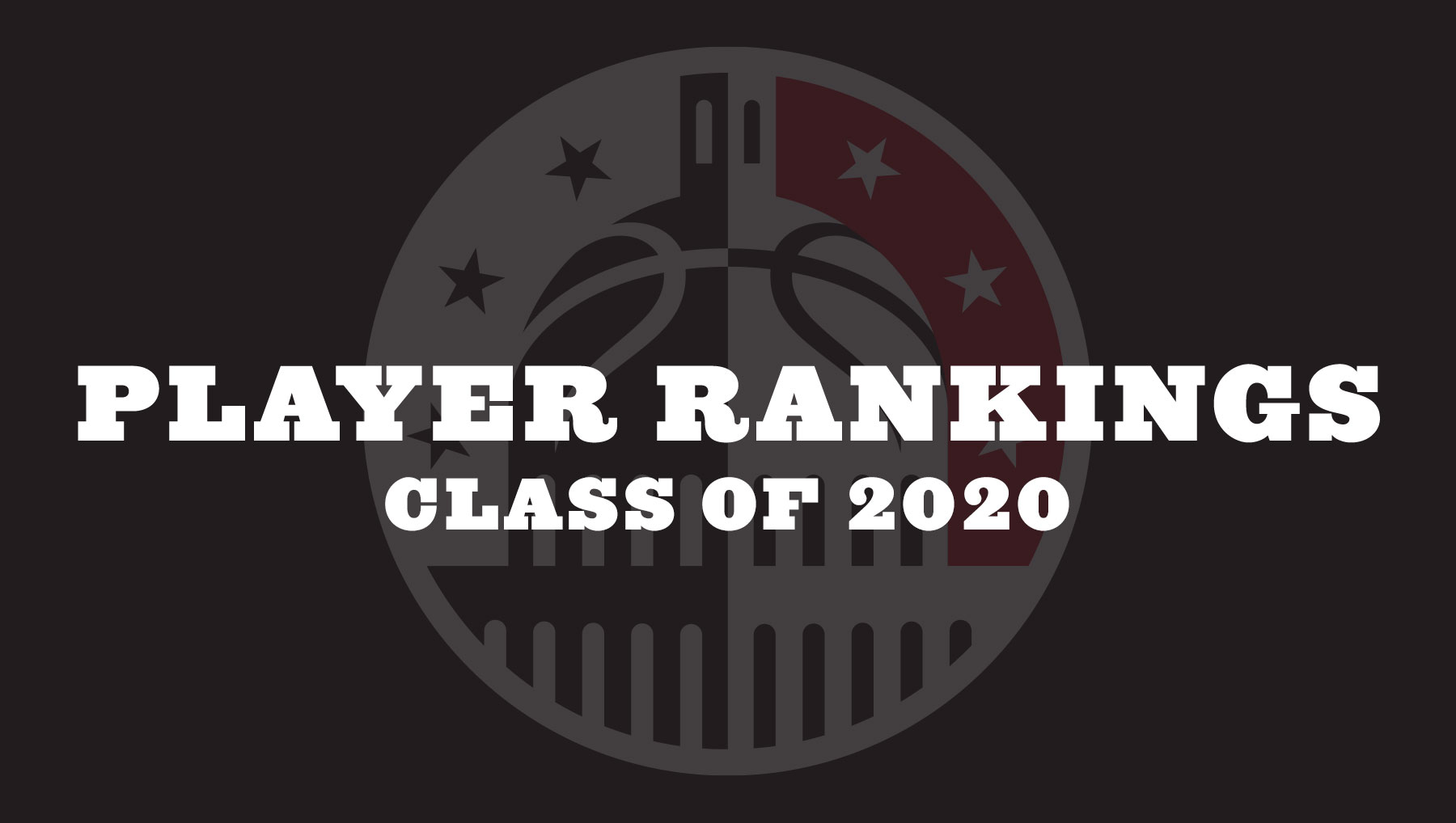 We release the class of 2020's top 60.
Check out our rankings from the class of 2021.
2019, and 2018 will be released over the next few weeks.
Look back at our archives of former player rankings. 
Ranking players is a difficult process. With the help of over a dozen high school coaches, AAU coaches, and various people in the media we feel that we have a very comprehensive list. While it is never possible to get these 100% accurate, we put a lot of time and resources into making these as accurate as possible.
Rankings represent a combination of production and potential.
2020 – TOP 60
| | | | |
| --- | --- | --- | --- |
| | Name | Pos | School |
| 1 | Hunter Dickinson | C | DeMatha |
| 2 | Jeremy Roach | PG | PVI |
| 3 | Earl Timberlake | WF | DeMatha |
| 4 | Justin Lewis | F | Poly |
| 5 | Elijah Wood | G | BCC |
| 6 | Terrance Williams | F | Gonzaga |
| 7 | Che Evans | WF | Dulaney |
| 8 | Woody Newton | WF | McKinley Tech |
| 9 | Athony Thomas * | G | Putnam Science |
| 10 | Ace Baldwin | G | St Frances |
| 11 | Myles Stute | WF | Gonzaga |
| 12 | Mike Sumner | G | St Mary's Ryken |
| 13 | Ishmael Leggett | G | St Johns |
| 14 | Darius Miles | WF | Theodore Roosevelt |
| 15 | Rahim Ali | PG | Poly |
| 16 | Dowar Jioklow | PF | Flint Hill |
| 17 | Jahmal Banks | WF | O'Connell |
| 18 | Darius Maddox | WF | St Johns |
| 19 | Paul Smith | F | DeMatha |
| 20 | Dimingus Stevens | G | Wilson |
| 21 | Josiah Freeman | WF | Paul VI |
| 22 | Tymu Chenery | WF | Episcopal |
| 23 | Tegra Izay | C | Carroll |
| 24 | Marcus Dockery | G | Theodore Roosevelt |
| 25 | Oumar Kouressi | F | National Christian |
| 26 | Jimmy Sorunke | C | Rockville |
| 27 | Matt Rogers | WF | Goretti |
| 28 | Christian Oliver | F/C | National Christian |
| 29 | Corey Dyches | G | Potomac |
| 30 | Jordan Wilmore | C | Mt Zion |
| 31 | Cameron Byers | F | John Carroll |
| 32 | Jordan Toles | G | St Frances |
| 33 | Tyler Brelsford | PG | Mt St Joseph's |
| 34 | Chuck Harris | G | Gonzaga |
| 35 | Churchill Bounds | C | Stephen Decatur |
| 36 | Jamal West | WF | Dunbar |
| 37 | Curtis Jacobs | G | McDonogh |
| 38 | Kyree Freeman-Davis | G | Bowie |
| 39 | Burke Smith | C | Trinity Episcopal (VA) |
| 40 | Noah Charles | G | Glenelg Country |
| 41 | Canin Reynolds | G | Landon |
| 42 | Marchelus Avery | WF | Life Christian (VA) |
| 43 | Montez McNeil | F | Calvert Hall |
| 44 | Spencer Hayes | G | St. Andrew's |
| 45 | Delonnie Hunt | G | St. John's |
| 46 | Carlos Hubb | G | Gonzaga |
| 47 | Collin Smalls | PG | St. Andrews |
| 48 | Mike Brown | G | Takoma |
| 49 | David Stewart | F | Broadneck |
| 50 | Treyvon Todd | C | St. John's |
| 51 | Martaz Robinson | G | New Town |
| 52 | Jules Bikoy | G | St. Mary's Ryken |
| 53 | Brandon Murray | WF | Boys Latin |
| 54 | Keyshawn Johnson | PG | Wise |
| 55 | Grant Okolo | G | Reservoir |
| 56 | Soloman Eric | F | Flowers |
| 57 | Gabriel Wuor | C | Avalon |
| 58 | Aaron Lewis | F | Ireton |
| 59 | Andrew Mills | G | New Town |
| 60 | James Barry | G | Ireton |
| | | | |
|    * |  Denotes transfer out of area | | |